5 Tips and Tools for Identifying Math Skill Gaps
Math is a unique subject that truly builds on previously learned skills and concepts. Teachers need students to arrive to class ready to connect new concepts to last year's learning after a quick review. Because of the building block nature of the subject, learning gaps in math can cause exponential problems down the road (no pun intended 😆). It's essential that gaps in mathematical understanding are identifying early and addressed frequently. Not sure where to start? Read on for 5 tips and tools for identifying math skill gaps.
Pre-Assessments
Pre-tests have long been used for data collection – measuring growth at the beginning and again at the end of any given lesson, unit, or course. Students take the ungraded assessment before learning or reviewing material in order to provide a baseline for statistical analysis. After a couple of days of getting to know students and sharing expectations of your course, it's time to give the pre-assessment. Take one class period for students to sit silently and treat the pre-test as an actual test. When you "score" the assessment, watch for trends within the class to see if there are any surprising skill gaps. If many or most students get particular review questions wrong, then plan to spend extra time reviewing those concepts.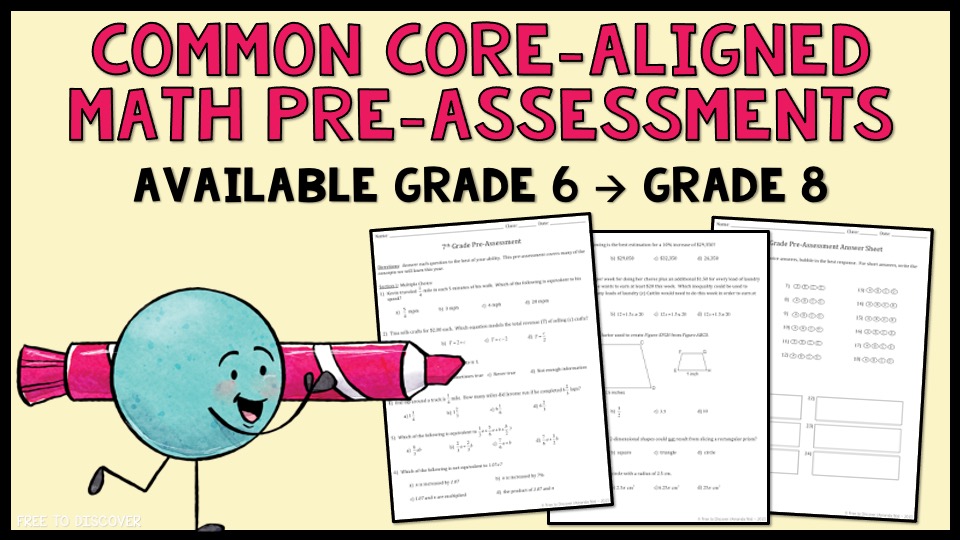 Math Skill Drills
Math Skill Drills are weekly skill review assignments. They contain 20 practice problems with 20 different skills. Students measure their own skill gaps by tracking progress using a spreadsheet. With a quick tally, teachers can determine which skills their students need the most help with. The twenty skills stay the same every single week for easy tracking and skill development. The first week can provide a great baseline data point.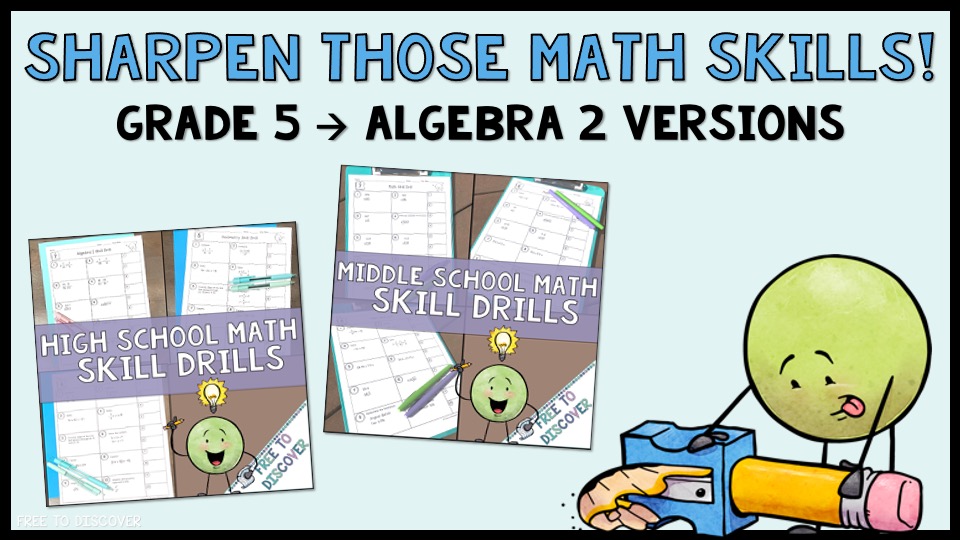 Review Task Cards
Using task cards to review previously learned material can help students self-assess their strengths and challenges. Task cards help students to focus on one problem at a time, and they can easily set aside or indicate which ones are the greatest challenge. For data collection purposes, have students use an organized workspace and collect at the end of the class period. This will allow you to look for trends in class skill gaps.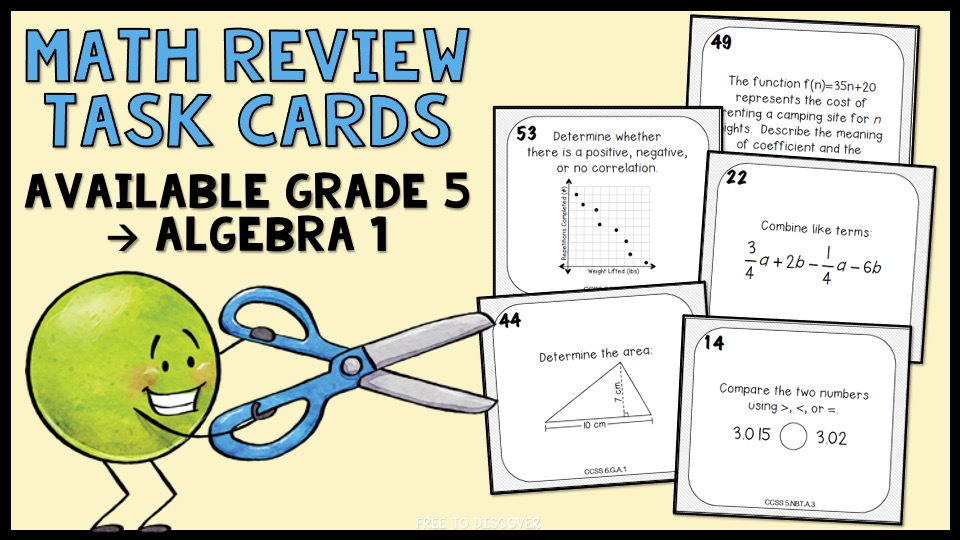 Mini Whiteboards
Using mini whiteboards involves a less formal approach. I highly recommend investing in a set of mini whiteboards, erasers and dry erase markers if you can. They are such an engaging tool.
Write a math problem on the front board and have all students solve the problem on their own personal whiteboard. When students hold up the boards to show you, keep a mental note of which topics yield the most incorrect answers as well as any students who struggle significantly.

Exit Tickets
Exit tickets are great for data collection. Assign and collect exit tickets at the end of the class period. Quickly sort exit tickets as correct or incorrect. Lots of incorrect answers? Spend time reviewing as a class. I typically make a note of who struggled with the practice problems and pull them in for intervention.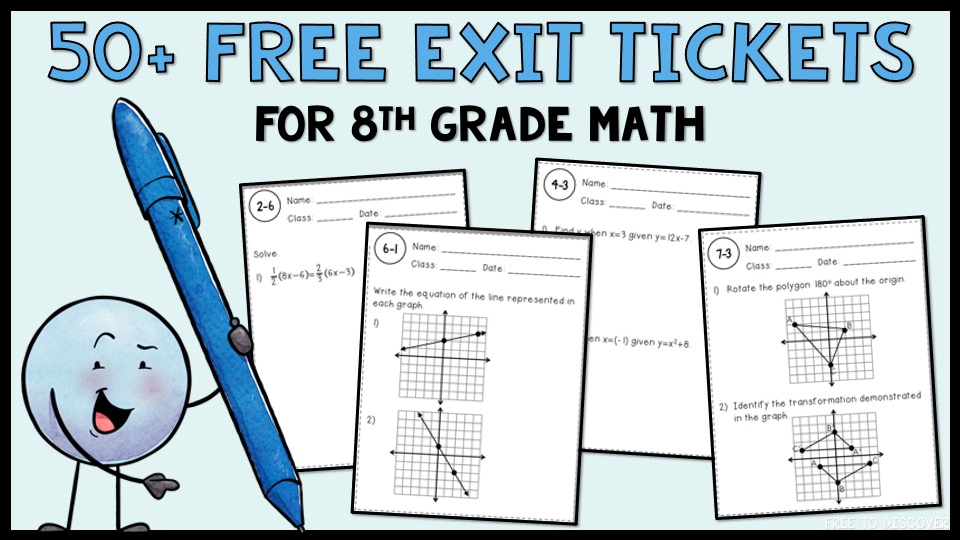 Select one of these tips and tools to try in your classes this year. Middle school math concepts are essential for future learning so take the time to identify math skill gaps among your students. Click the images above to shop for the tools mentioned in this article.
Join the Free to Discover community!
When you subscribe, you'll access our FREE monthly newsletter for secondary math students!